Your premier outfitter for your next adventure in Jasper National Park!
We've served Jasper for over 25 years as Skis Please, a trusted Jasper winter equipment sales and rental shop. We grew too big for a little shop & now serve Jasper year-round as Pure Outdoors Outfitters. Visit our shop at 632 Connaught Drive for all your winter & summer adventure needs.
Come in and visit us as we know the area and perhaps suggest things to do while you are visiting Jasper National Park. Our friendly staff will be more than happy to accommodate your particular needs. So reserve today and play tomorrow!
Custom RENTAL Experiences
Whether you choose to experience Jasper National Park in the summer or winter, here at Pure Outdoors we strive to provide the latest equipment to handle any activity and for all skill levels.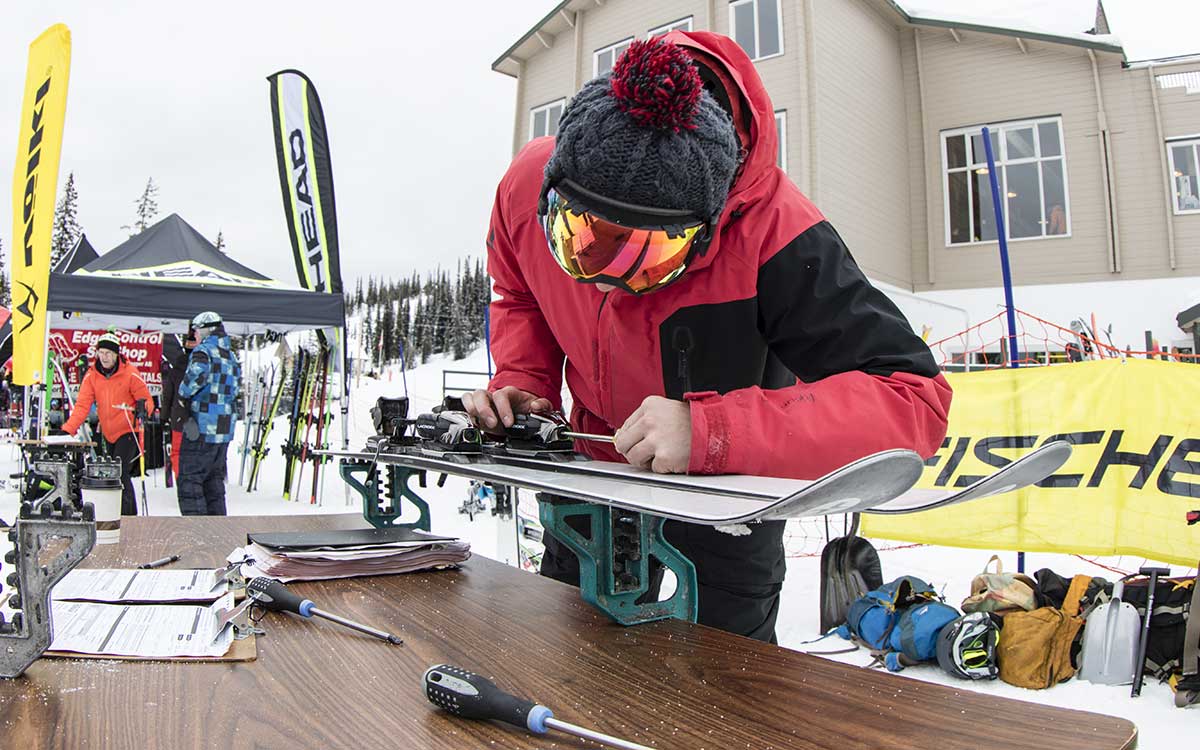 Hassle free and professional service
We add the convenience of delivering your summertime boating needs to fine tuning your winter equipment to get the best experience on the slopes
delivery to all major lakes in Jasper National Park
| | |
| --- | --- |
| Maligne | Pyramid |
| Patricia | Medicine |
| Talbot | Annette |
| Edith  | |
We also deliver to various points along the Athabasca River!
current conditions
We stay up-to-date with the latest weather conditions to ensure that we provide you with the right equipment to help you experience Jasper's Pure Outdoors
Epic journeys
Plan on having an epic experience in Jasper National Park?  Let us help you get your next adventure started right!
I used to ski — a lot — but that was more than two decades ago.  My dear wife and I decided to rekindle our relationship with Marmot's powder this year and given that my gear was long since given away, I was put into the unenviable position of renting equipment.  "Unenviable" because my rental shop memories were of poorly set up, beat-to-hell ancient skis and boots that kind of, sort of fit.
No longer.  Strolling down Connaught Drive we decided to step into "Skis Please" and were immediately met with a friendly, enthusiastic staff.
Read More
A quick glance at their boot rack revealed that this shop doesn't lend out garbage: the Rossignol Alias 100 boots were 2015 models and are considered "performance" equipment (an assessment I'll wholeheartedly agree with!). The skis were equally modern: no double-plank wanks here: proper convex hourglasses for all levels of skier are available, and all are in good kit. The tech who set up both our downhill and cross-country sets gets a special thank you from us: despite a constant flow of renters, she took the time to ensure we had perfectly fitting gear (again, the boots were better and more comfortable than anything I raced with 20+ years ago) and everything was set up flawlessly. Having great gear to rent is important, and "Skis Please" has that more than covered but even more critical is a great staff, and everyone we dealt with at the shop fit this criteria and more. They were efficient, friendly, extremely knowledgeable and very helpful. As of now we won't consider any other rental outlet when we're in Jasper. Thanks, SP!
Great customer service, and decent rental prices. The woman who helped my family and I get our cross country skis was kind and patient, and knew her stuff. The shop is tidy, with some ski-wear, boots, helmets, and other ski related paraphernalia to purchase. They don't rent snowboards, just downhill and cross country ski equipment.
Great place for rentals! Great pricing and the guy who helped us out gave us great tips for our snow shoeing adventure. Even heard him telling the group in front of us a very detailed description of how to get to where they were going and excellent safety tips. All rentals he gives a 24 hour window not just "they have to be back before we close" which is great. Will definitely be going back there.
CONSECUTIVE MULTI-DAY RENTAL DISCOUNTS
SUMMER and winter RENTALS